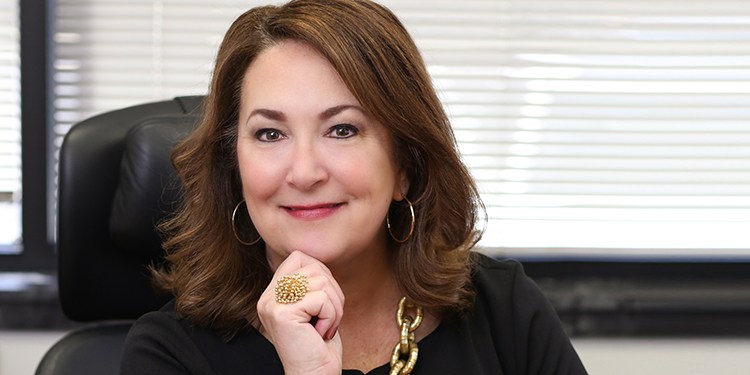 26 Apr

Making a Difference in the Veteran Community and Beyond

Deborah Mayberry always knew she wanted to work in a profession focused on helping others. She didn't know how that career would take shape until she started working for the U.S. Navy and Marine Corps after earning her master's degree in clinical psychology from the University of Kansas.

"It never occurred to me I might find my career path in the military sector, but once I started working with military personnel and their families, I fell in love with my job," Debbie says. "Seeing the sacrifices these courageous people make and how their families navigate this challenging lifestyle inspired me to stay. Never before had I worked with a more resilient, patriotic community."
"Seeing the sacrifices these courageous people make and how their families navigate this challenging lifestyle inspired me to stay."
Initially involved in domestic violence programs that awakened her lifelong commitment to women's issues, Debbie worked for 20 years in positions with the military, developing and implementing policies and programs that provided the unique support military families need. Realizing she could make an even stronger impact through an independent enterprise, she launched The Bowen Group in 2006, while her husband, an artillery officer in the U.S. Marine Corps, was deployed to Iraq.
"We provide health and wellness, strategy and planning, and outreach and engagement services for the military and veterans communities," she says. The Bowen Group also operates four call centers, dedicated to wounded warriors, suicide prevention, transition issues and peer-to-peer counseling.
Today 100 percent of her firm's work is for the U.S. Department of Defense and Veterans Affairs, but Debbie says she's ready to scale the business. "We've grown substantially the past few years; we're moving beyond our small-business status and are competing for larger, unrestricted contracts," she shares.
That's one reason being a new member of C200 is so important to her: Debbie finds the insights and advice of fellow members invaluable to her company's growth. "I joined the Protégé Program early in 2017 and became a member at year-end," she says. "It's so helpful discussing issues with my peer protégés, who are outstanding businesswomen running phenomenal companies, and our mentors are amazing – so committed to our success that they offer advice 24/7.
"Now that we've reached the $20 million revenue milestone, I need mentoring more than ever before. We've been growing so quickly that I've skipped some steps along the way, but my C200 friends have reminded me to pause, and ensure that my personal and corporate values remain intact yet evolve to accommodate our growing team and executive staff."
As for her own personal and professional growth, Debbie plans to continue helping military families, but she'd like to help other business leaders as well. "My hope is to ultimately become a C200 mentor myself," she says.